15 January 2017, 11:20 p.m.: Tatau 1.6
22 January 2017, 11:20 p.m.: Tatau 1.7
This eight-episode BBC/South Pacific Pictures series is airing in NZ on Prime. Michael directed episodes 6 and 7.

16 January 2017: 800 Words
In the US, the second season begins airing on Acorn TV. Michael directed episodes 2.3, 2.4, 2.9, 2.10, 2.13 and 2.14. Click here to watch season 1.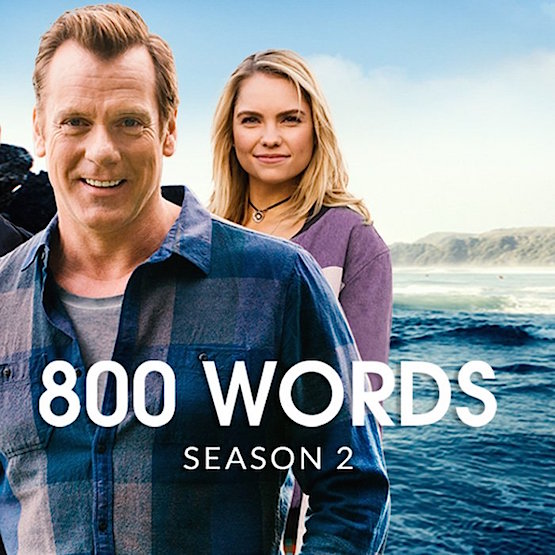 25 January 2017, 10:10 p.m.: 800 Words
In NZ, the second season begins airing on TVNZ 1. Michael directed episodes 2.3, 2.4, 2.9, 2.10, 2.13 and 2.14. Click here to watch season 1.
800 Words is produced by South Pacific Pictures/Seven Productions. It stars Erik Thomson, Melina Vidler, and Benson Jack Anthony. Click here for info.
January 2017: Westside
Michael is directing episodes 3.7, and 3.8. He also directed episodes 3.3 and 3.4 in late 2016.
Season 2 was released on dvd in August 2016; Michael directed episodes 3, 4, 7, and 8.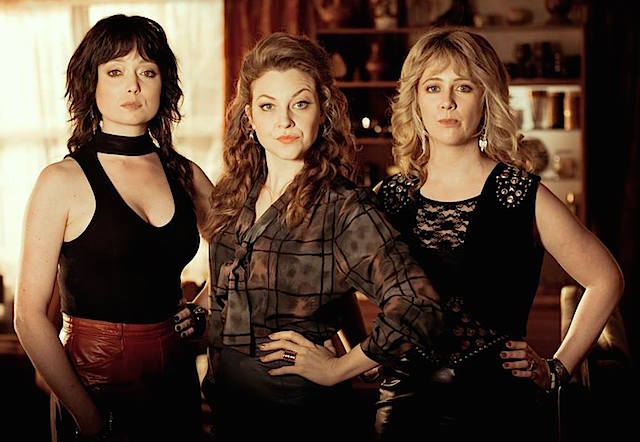 27, 28 January 2017, 7:30 p.m.: No Holds Bard at Artworks Theatre, Waiheke
Michael's solo show. Click here for the No Holds Bard website; click here to book.
Theatreview: "Michael Hurst in exhilarating form taking us on a well-crafted, clever, uproariously funny and ultimately moving journey…smart and witty script…belly laughs of sheer delight…there's so much to enjoy here that it's hard to choose highlights…Hurst's facility with the language, whether Shakespearean or modern, is a joy to experience. The poetry flows effortlessly, and when he inhabits characters with absolute sincerity and truth, allowing the language to do its work supported by minimal technology, the audience is held spellbound …There are moments of such depth of emotion in Hurst's performance that the hair stands up on the back of my neck as my heart goes out to the extremely vulnerable human being he has created. No Holds Bard allows us to investigate 'What a piece of work is a man' in a truly Shakespearean way, and we are fortunate to see a master craftsman at work in that investigation." (16 September 2016)
Do you know what happens to old actors? Nothing. They're still acting.
Driven to the brink by the infidelity of his wife and a lack of acting opportunities, an aging thespian confronts his demons in what he hopes will be a final "dark night of the soul". The problem is, his demons are as crazy as he is. A glorious tour de force in which four of Shakespeare's greatest creations (a foul-mouthed Macbeth, a confused Hamlet, a know-it-all Othello, and a really hungry King Lear) come kicking and screaming into the bursting, deranged brain of a single man. An outrageous and at times profound view into one actor's attempt at self destruction.
Michael was on Jesse Mulligan's show on Radio NZ on 13 September talking No Holds Bard, including doing a snippet from the show. He also talks about directing short film Balloons.
20 February-29 March 2017: 800 Words
Michael will direct episodes 3.3 and 3.4.
2-17 May 2017: Amadeus
Michael will play Salieri in Amadeus for Auckland Theatre Company at ASB Waterfront Theatre. Click here to book.
…
800 WORDS (Australia)
Michael directed episodes 2.3, 2.4, 2.9, 2.10, 2.13 and 2.14. The first half of the season was shown on Channel 7 in August–October 2016; the second half will be shown in 2017. Click here to watch season 1.