25 April-17 May 2014: Zombie: Red Zone, Christchurch, NZ
Michael is directing this interactive theatrical event. Click here for the Zombie: Red Zone Facebook page; click here to book.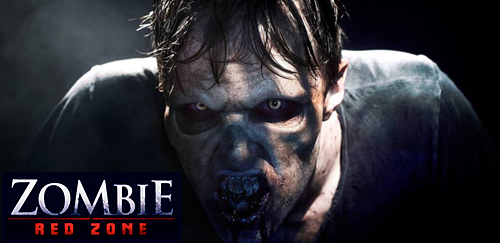 Zombie: Red Zone is a play on steriods, performed in a purpose-built and site-specific military zone. It exists in a rich and detailed world, one with not only the traditional thrills and spills of the horror genre, but with interactive elements that place the audience at the centre of the experience. Zombie: Red Zone is immersive theatre with guts. There are no 3D glasses, no fourth wall and no interval. You're in the thick of it until the bitter end ... be it rescue or death.
" ... interactive theatre thrown into overdrive ... intense emotional engagement" (NZ Herald)
30 April 2014, 6:30 p.m.: 'Swept Away by the Romantics'
Michael will be reading poetry from the Romantic period at Auckland Central City Library at an event in conjunction with the library's rare book exhibition, 'The Romantics: Jane Austen meets Frankenstein'. Click here for more info.
8, 10 May 2014: No Holds Bard at Erupt! Lake Taupo Arts Festival
Michael will perform his solo show No Holds Bard at Erupt! Lake Taupo Arts Festival on 8 & 10 May 2014. Click here to book.

Edinburgh Spotlight: "a tsumani of a performance ... feats of physical and mental ingenuity. It elicits gasps as well as laughs, and shifts acrobatically between comedy of an almost stand-up nature and emotionally-rooted tragedy. A breath of fresh Shakespeare air and a comedic head-bashing all in one!"

Broadway Baby: "Hurst is the quintessential stage performer ... No Holds Bard is incredibly riveting and utterly entertaining; a breathtakingly visionary and deeply emotional theatrical masterpiece"

SG Fringe: "Michael Hurst gives a bravura performance of immense energy and intensity, brilliantly walking the tightrope between genuine tragedy and insane comedy, reaching incredible heights ... The audience were gripped, moved and entertained in equal measure".

Click here for No Holds Bard website.
9 May 2014, 8:00p.m.: Art of Fashion Gala
Michael will host this Erupt! Festival event featuring fashions modeled by Festival artists, and a taster of Festival shows. Click here for info and to book.
5 May-13 June 2014: The Brokenwood Mysteries
Michael will direct the third (of four) two-hour murder mysteries for South Pacific Pictures, to air on Prime (probably later in 2014). Click here for info.
24 May 2014, 7:30 p.m.: Rose Charities Fundraiser
Michael will perform at a fundraiser for Rose Charities at Morra Hall, Oneroa, Waiheke. Click here for info.
15-19 July 2014: CreationFest
Michael will be one of the judges of the inaugural Short Film Competition to be held in conjunction with CreationFest in Rotorua. Click here to read the press release;click here for info about creating and submitting a film.
4-27 September 2014: Trees Beneath the Lake
Michael will star as William Campbell in this new Arthur Meek play. For Auckland Theatre Company at Maidment Theatre. Click here for info.